Trust ANC Heating & Air Conditioning when Installing a High-Efficiency Heating System for Your Home
Having an efficient and properly working heating system is crucial for keeping your Endicott NY home warm and comfortable during the cold winter months. As an experienced heating company serving the Greater Binghamton community for over 60 years, our team understands how important it is to have a reliable heating system to get you through the cold Upstate NY winter weather.
Endicott NY homeowner Steve Malkin on ANC Heating & Air Conditioning's heating system installation.
Why Choose a High-Efficiency Heating System?
Upgrading to a new high-efficiency heating system offers many advantages over an older unit you may have in your home. Some of these advantages include:
Lowering Your Energy Bills - High-efficiency systems can reduce your heating costs by up to 30% by maximizing heat output while using less energy. This saves you money each month during the winter season.
More Even Temperature Control - Advanced systems like smart thermostats and zoning capabilities allow you to customize temperatures in different areas of your home. This keeps you comfortable both day and night.
Quieter Operation - Insulated blowers and fans in modern furnaces and boilers run whisper-quiet compared to older models. This reduces noise and distractions in your home.
Added Safety Features - New systems have built-in safety sensors to detect issues like gas leaks, faulty wiring, and high carbon monoxide levels. This gives you peace of mind as the homeowner regardless of whether you're in your home or monitoring it remotely.
Longer Lifespan - When installed properly, a high-efficiency system can last over 20 years. This avoids frequent repairs or replacements.
Eco-Friendly - High-efficiency heating systems conserve energy and reduce emissions. This helps protect the environment.
With so many benefits, upgrading to a newer, more technologically advanced heating system is without a doubt a smart investment for any home.
What To Look for In a Heating Company Near Binghamton, NY
Choosing the right local heating company to install your new high-efficiency heating system is just as important as choosing the right equipment. Here are a few tips on what to look for if you're in the market for a heating contractor in the Greater Binghamton region:
Industry Experience - Look for established local companies with many years or decades of experience installing and servicing heating systems in your area. This experience ensures expertise and ANC Heating and Air Conditioning has served Endicott and surrounding areas since 1963.
Properly Licensed Technicians - The company should have NATE-certified technicians who are licensed, bonded, and insured for your protection and peace of mind.
Good Reputation - Read home heating reviews and testimonials from past customers. Companies with consistently positive feedback deliver quality service. ANC Heating & Air Conditioning has over 500 reviews on Google from our happy customers.
Full Range of Services - Look for a company that can handle the whole process from inspection to installation and maintenance.
Upfront Pricing - Beware of companies that won't provide detailed price estimates upfront. A reputable company will clearly explain their pricing including equipment, labor, permits, etc.
Proper Sizing - Make sure the company properly sizes the system based on an inspection and calculation of your home's heating requirements. An oversized or undersized unit will not operate efficiently and end up costing you more in the long run.
Following these guidelines will help you identify a qualified, reputable heating company to install your new high-efficiency heating system.
Key Services We Provide when Installing a New Heating System:
As a leading heating installer in Endicott NY, we offer all of the services you need from start to finish when installing a new heating system:
Free in-home consultations to evaluate your current system and recommend replacement options if needed.
Detailed heating load calculations to determine the optimal equipment size for maximum efficiency.
Expert recommendations on high-efficiency furnaces, boilers, heat pumps, and other heating systems from leading brands.
Licensed technicians for safe, proper installation that meets all building codes.
All necessary permits and inspections handled for you.
Removal and disposal of your old heating system.
Customized maintenance plans using best practices to keep your new system running efficiently for years.
24/7 emergency repair service because your comfort and safety are our top priorities.
When you choose our team for your heating system installation, you can have complete confidence knowing the job will be done right the first time by ANC Heating and Air Conditioning.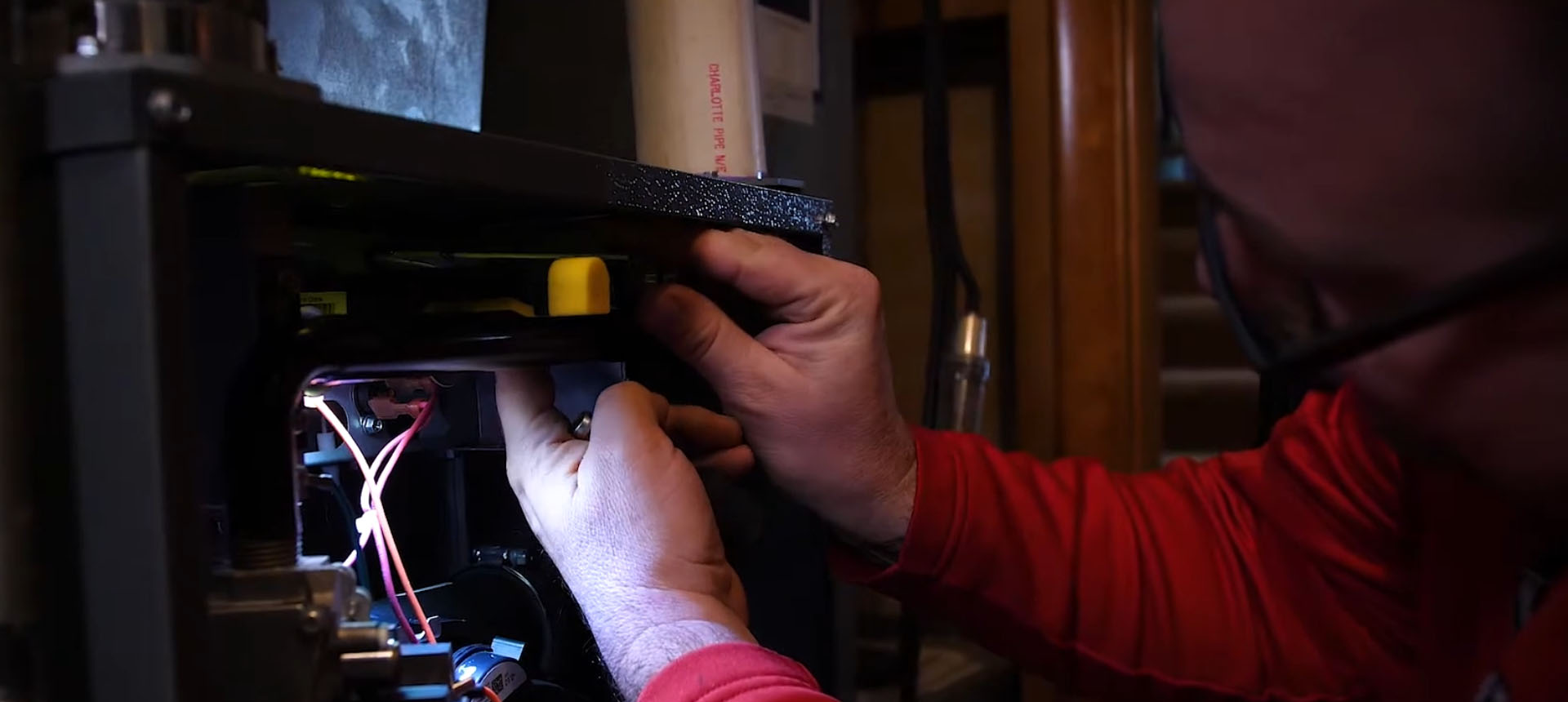 What To Expect During Installation
Installing a new high-efficiency heating system for your home is an extensive process requiring highly skilled technicians. Choosing a knowledgeable installer will ensure your system falls under manufacturer warranty should anything happen with your heating system in the future. Below is an overview of what you can expect during the key phases of the installation:
Inspection & Planning Phase
Technicians inspect your current system, take measurements, and make notes about your home's layout.
They calculate the optimal equipment size and create a customized installation plan.
They discuss recommendations on new equipment and provide a detailed price quote for you to review.
Permitting & Removal Phase
Technicians obtain all required local building permits for your installation.
They disconnect, dismantle and remove your old inefficient heating system.
Installation Phase
New equipment is brought onsite and properly positioned in your home.
Ductwork is inspected and sealed for maximum efficiency.
The furnace, boiler, or ductless system and all connections are installed to manufacturer specifications.
Thermostats, sensors, and other controls are wired and configured.
Startup & Testing Phase
Your new heating system is carefully checked for gas/exhaust leaks and other safety issues.
Technicians perform detailed combustion efficiency tests.
Multiple test cycles are run to ensure all components are operating correctly.
Completion Phase
All installation areas are thoroughly cleaned.
You are provided documentation on your equipment and warranty details.
Technicians walk you through operating your new system and thermostat.
Follow-up maintenance visits are scheduled.
Our skilled technicians will make the process as smooth and as hassle-free as possible while exceeding your expectations for quality workmanship.
Why Choose ANC Heating and Air Conditioning for All of Your Heating Needs?
When making this important investment in your home's comfort and safety, you want to have full confidence in the heating company you choose. Here are a few key reasons why homeowners trust the heating services offered by ANC Heating & Air Conditioning year after year:
99% Customer Satisfaction Rate - Our proven track record of delivering quality installations and high customer satisfaction to your friends, family, and neighbors gives you peace-of-mind.
24/7 Emergency Service - Our technicians are always available to quickly respond to any heating issues or breakdowns even outside of our normal showroom hours.
Flat Rate Pricing - Upfront flat rate pricing avoids hidden charges or surprise bills down the road.
Trained & Certified Technicians - Our NATE-certified technicians complete regular training updates to stay current on the latest technologies and building codes.
Commitment to Safety - Rigorous background checks and strict safety protocols give you confidence in all employees we send to your home.
Cutting-Edge Equipment - We offer the latest high-efficiency heating systems from the top manufacturers including Amana.
Your comfort, safety, and satisfaction are our top priorities. Contact us today to schedule your complimentary consultation and see how we can help you choose the ideal heating system for your home!